It looks like swank may be making a comeback in gritty Belltown. Some recent examples: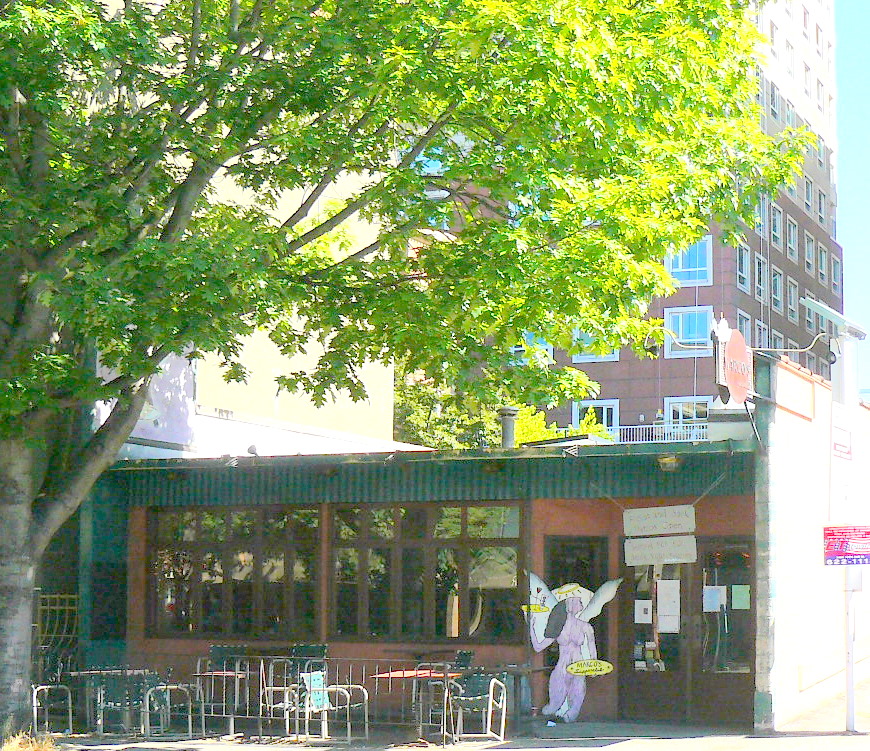 That's Marco's Supper Club, now closed, to reopen soon under the inspired leadership of the Black Bottle team: Chris Linker, chef Brian Durbin, and designer Judy Boardman. The original
Black Bottle
is staying put at First & Vine. The new outpost is just half a block to the south.
Two blocks east, meantime, we can expect the opening at the end of this month (or so) of
Henry and Oscar's Supper Club
. It's an outpost of Mark Stern's admirable cinema (at First & Wall),
The Big Picture
, in the space in the Centennial Tower at Fourth & Vine that was occupied for many years by Shallots Asian Bistro.
Seattle Times photo by Mike Siegl
Back on Second & Blanchard, where Restaurant Zoe stood before its move to Capitol Hill,
Spur
chefs Dana Touch and Brian McCracken wasted no time in taking over the space and announcing that the name would be the Coterie Room, a supper club for grownups.
So, looks like Belltown's going to be a weekend destination again for eggs benedict and mimosas.